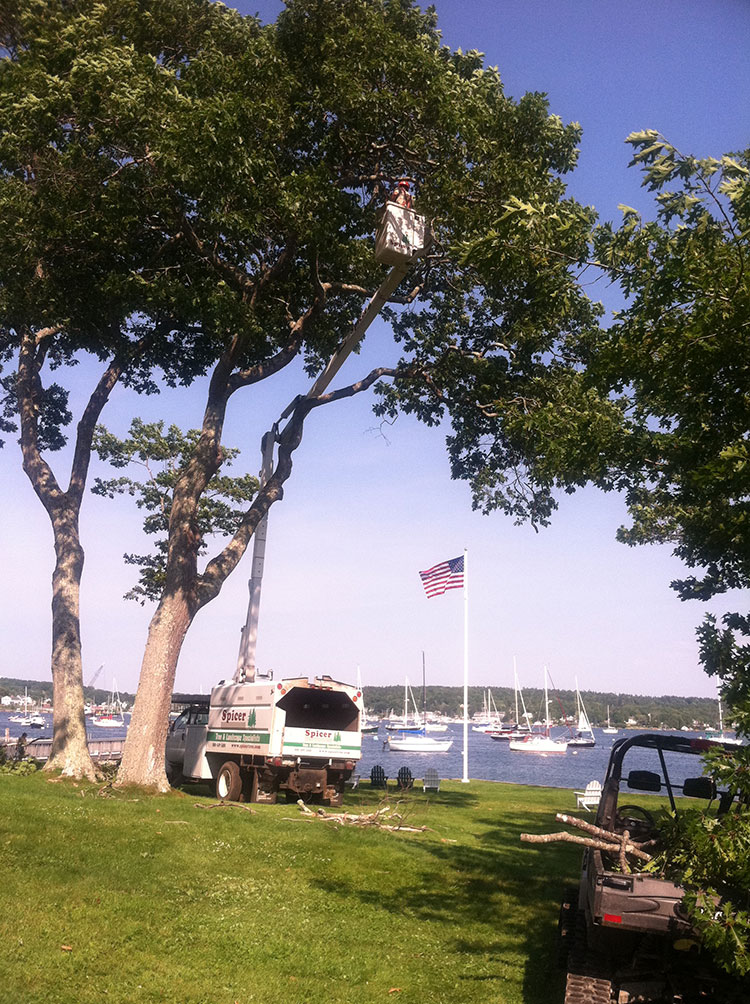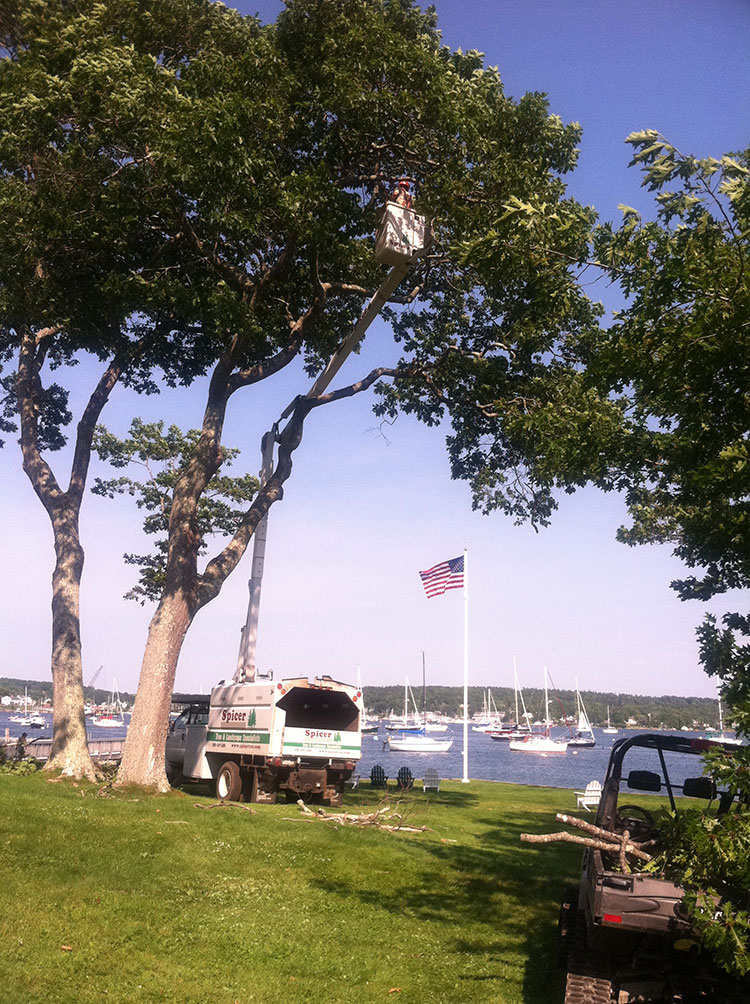 Founded by David Spicer as a tree consulting firm in 1996, Spicer Tree has since grown to become a complete tree service, DEP certified shoreland zone contractor, municipal snow plow contractor and site developer/excavation contractor.
Spicer Tree is a progressive, knowledgeable, quality oriented company dedicated to managing and protecting our clients' properties in a safe, beautiful and environmentally responsible manner.
We believe in educating our clients about their landscape and assisting them in making informed decisions concerning their property and how best to manage and care for it.
Working as a team with our clients, staff and contractors, we approach each project with the individual attention and professional problem solving required to meet the clients' objectives.
We serve both residential and commercial clients throughout central Maine.